Mediterranean
flavors
A taste path through the traditional Sorrento and Neapolitan cuisine, where the raw material of our land is celebrated with ancient flavours dishes revisited in a modern way.
opening time
12.00pm - 3.00pm | 7.00pm - 10.30pm

The Restaurant will reopen on March 18, 2020.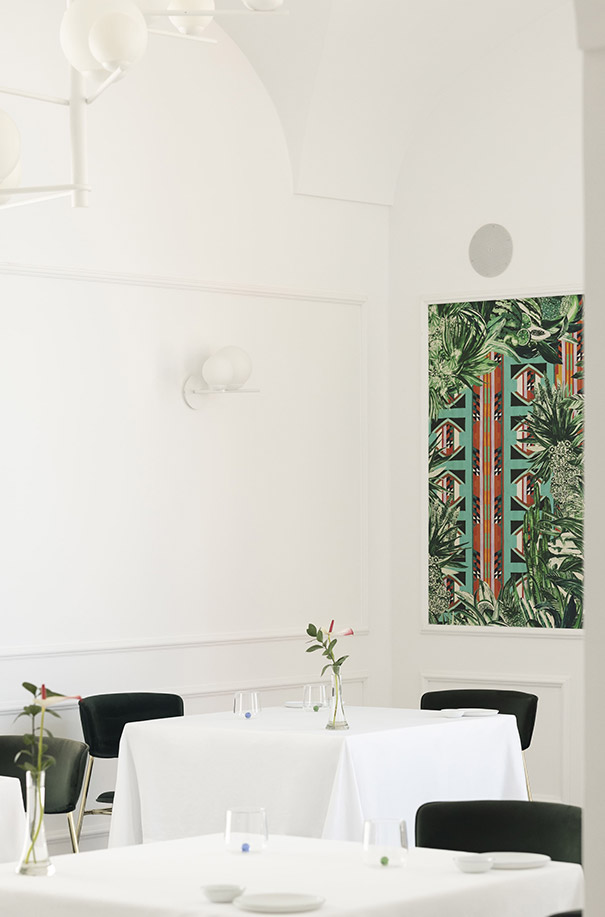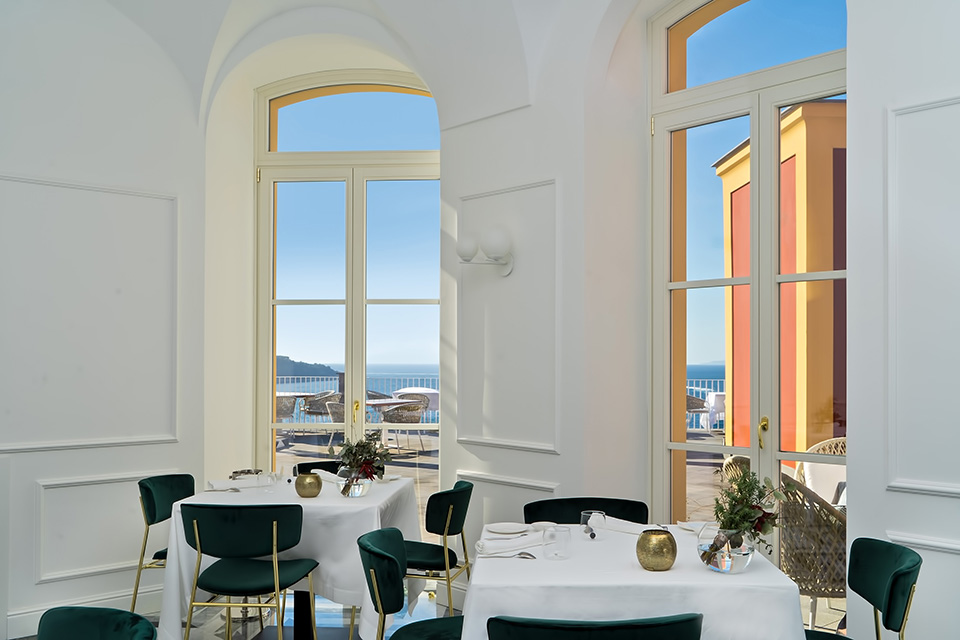 Ciro Sicignano
Executive chef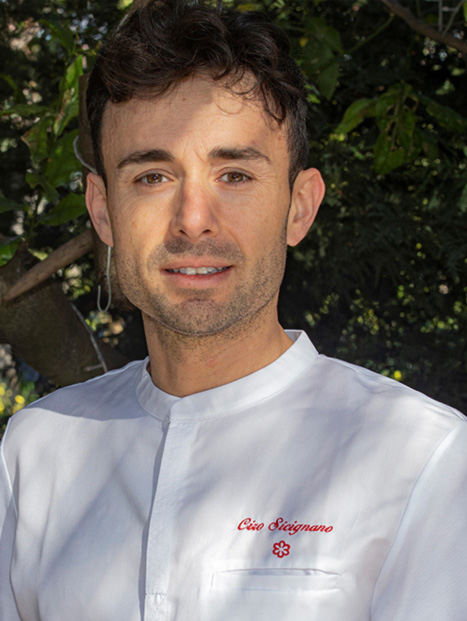 "I believe that the real innovation is the respect of tradition, for this reason for me it's very important to visit the places and meet the people. They reveal the character of the land and give you inspiration, they help you to understand the typical local products always with respect towards the nature".
Born in 1989, Neapolitan origins, Ciro Sicignano, realized his idea of cuisine matching the perfect combination of technique, flavour and culture.
The philosophy of his gastronomical proposal remains firmly anchored to the tradition and led him achieving the prestigious goal of the first Michelin Star, which was reconfirmed also for this year.
A terrace
overlooking the sea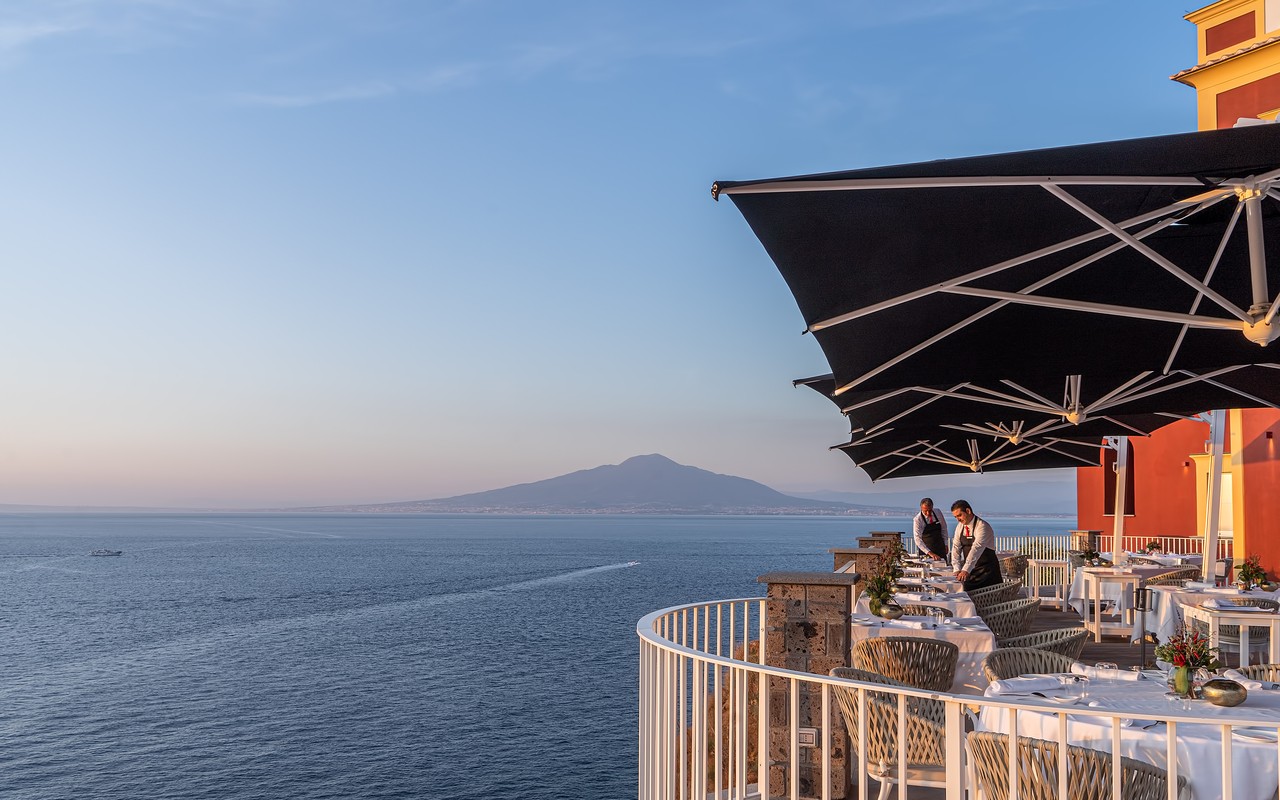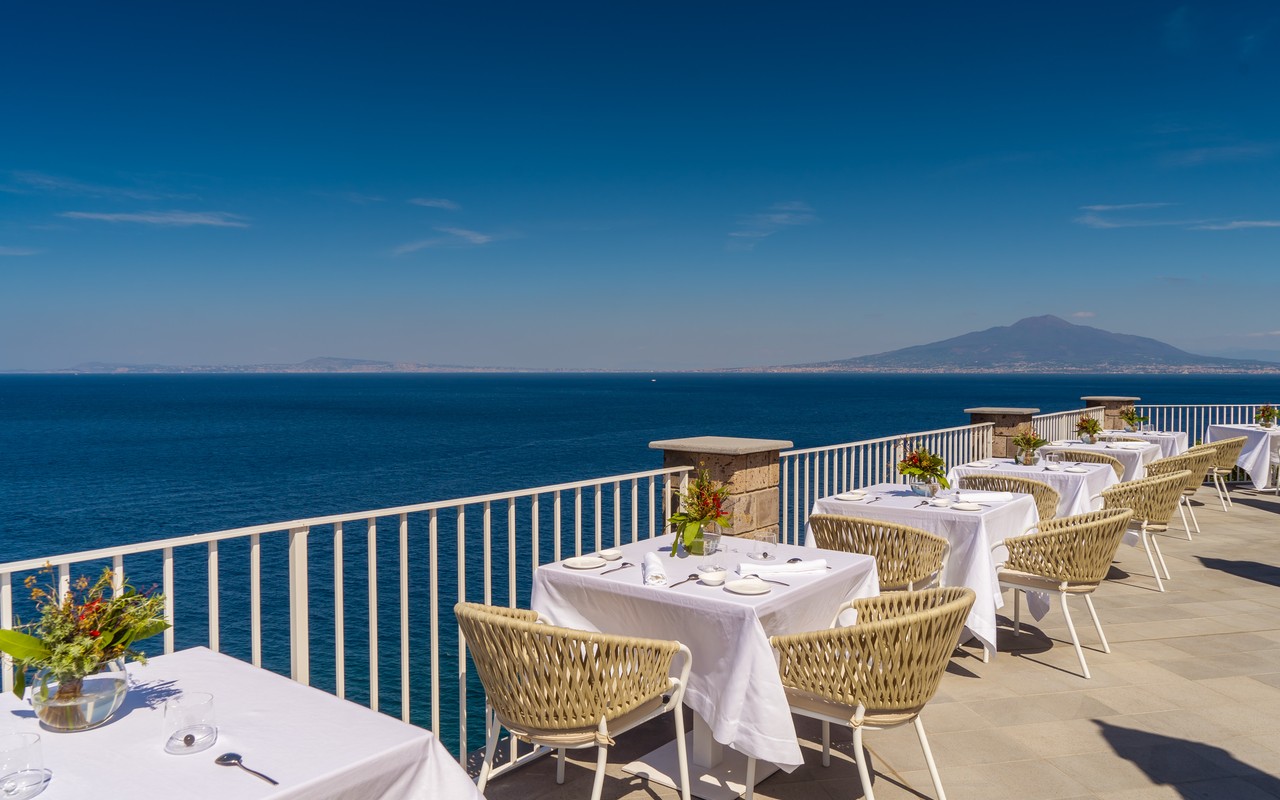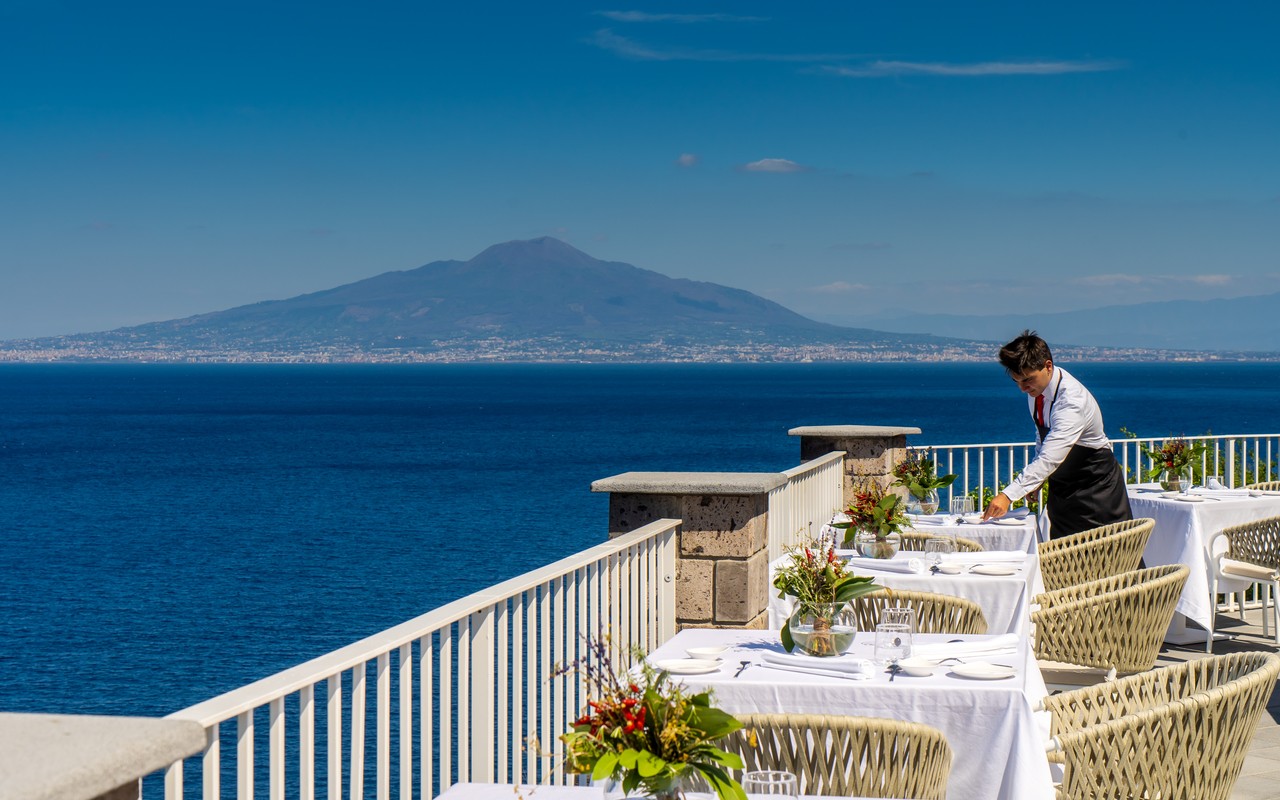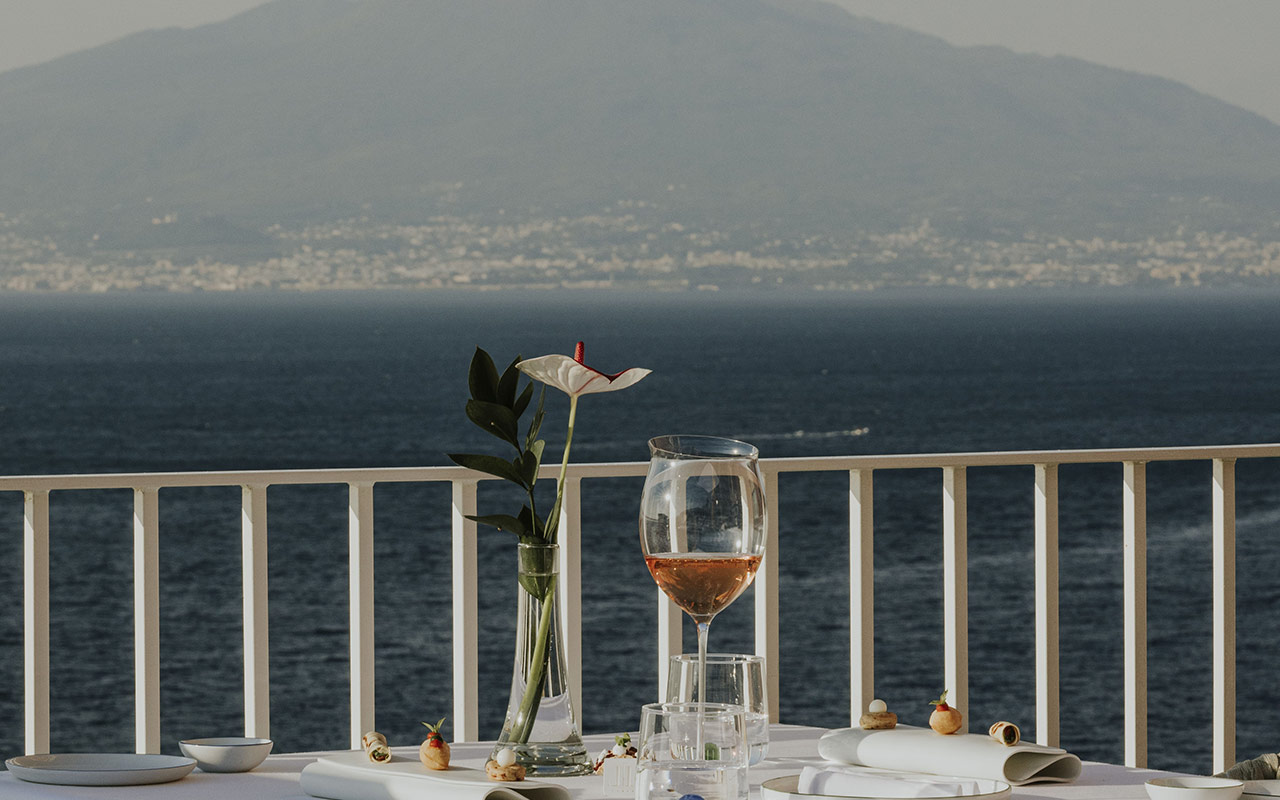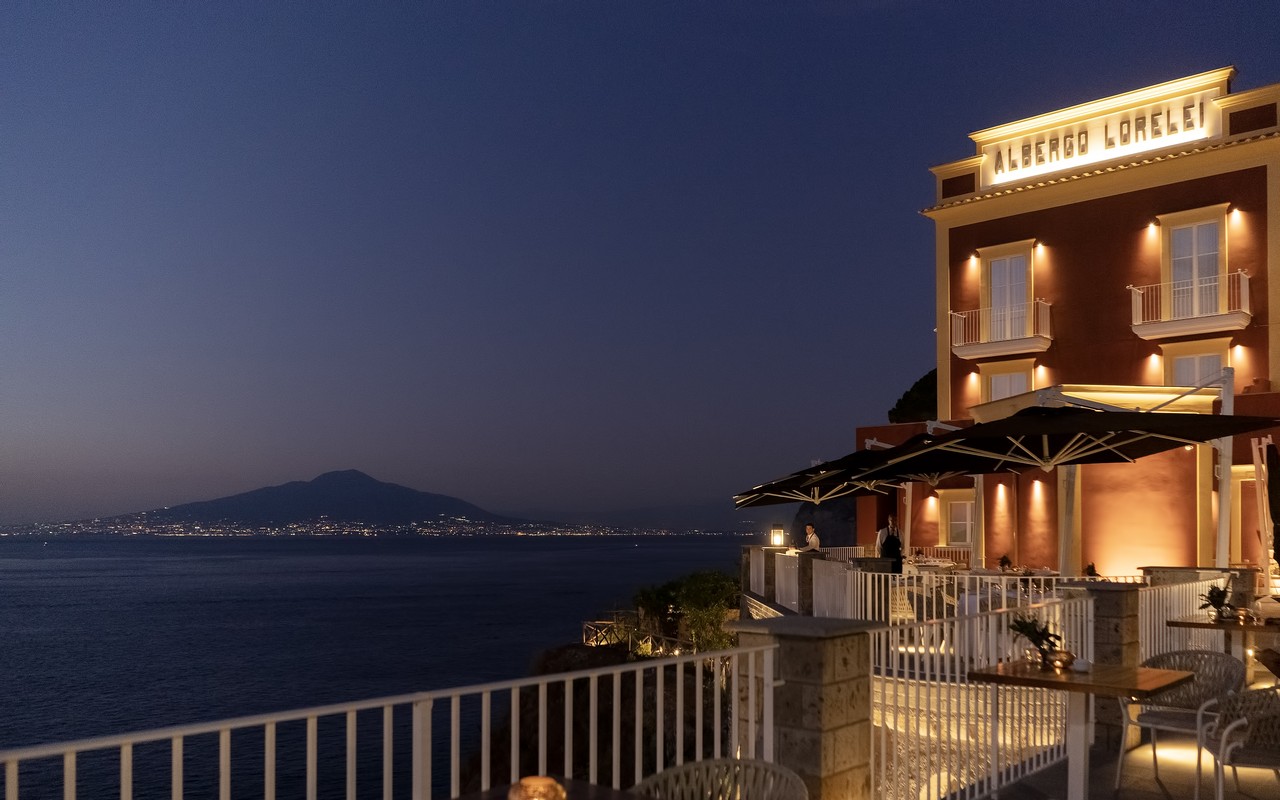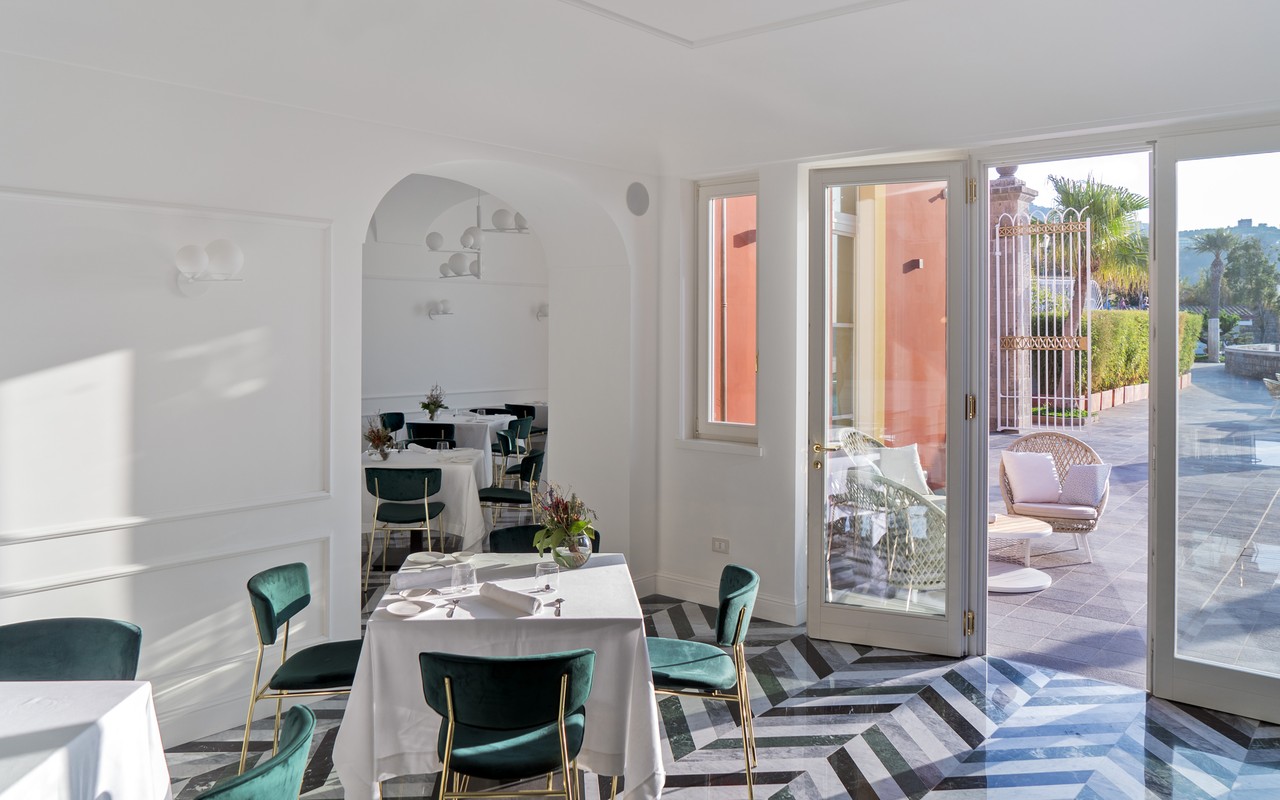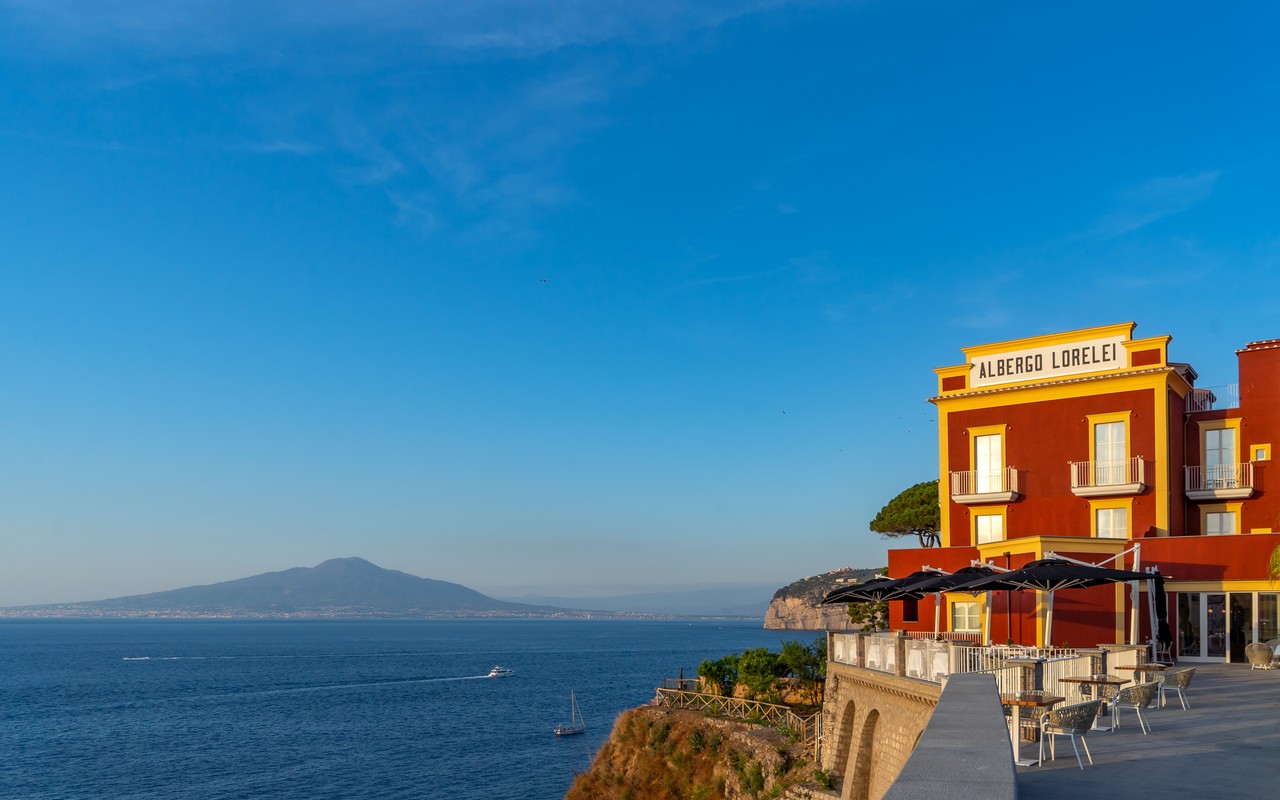 The eternal
beauty view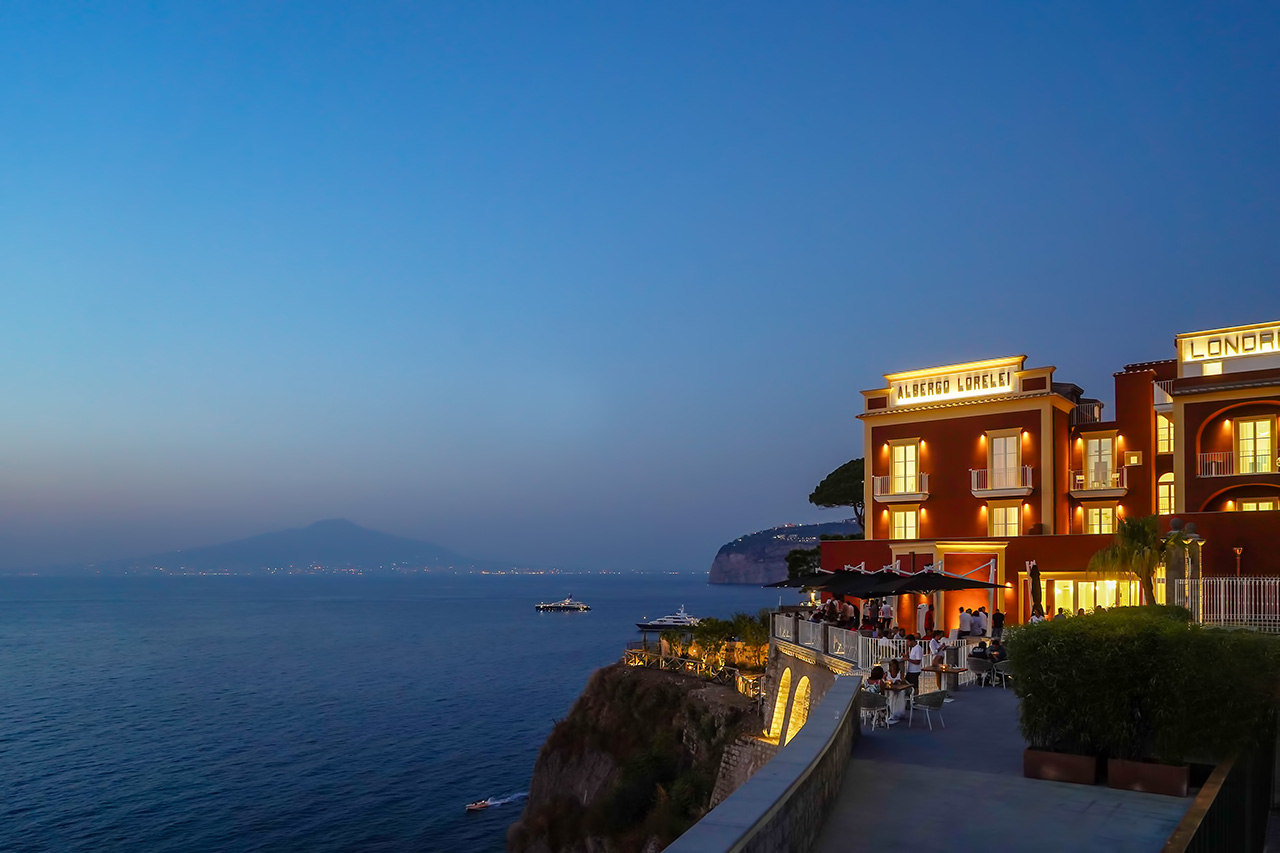 The terrace where sea and sky merge on the horizon and the Vesuvius stands majestically on the Bay of Naples with its light show at the night.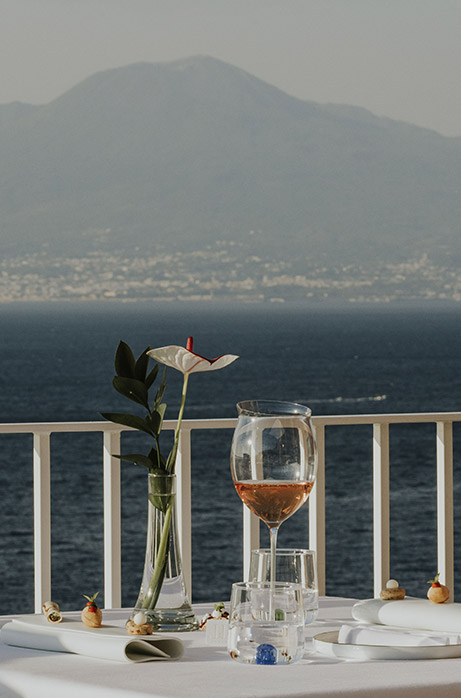 Land and sea gifts
Beauty finds its deepest meaning in the celebration of a content made of popular history and culture which transmits the knowledge of the entire region through the richness of the nature's gifts.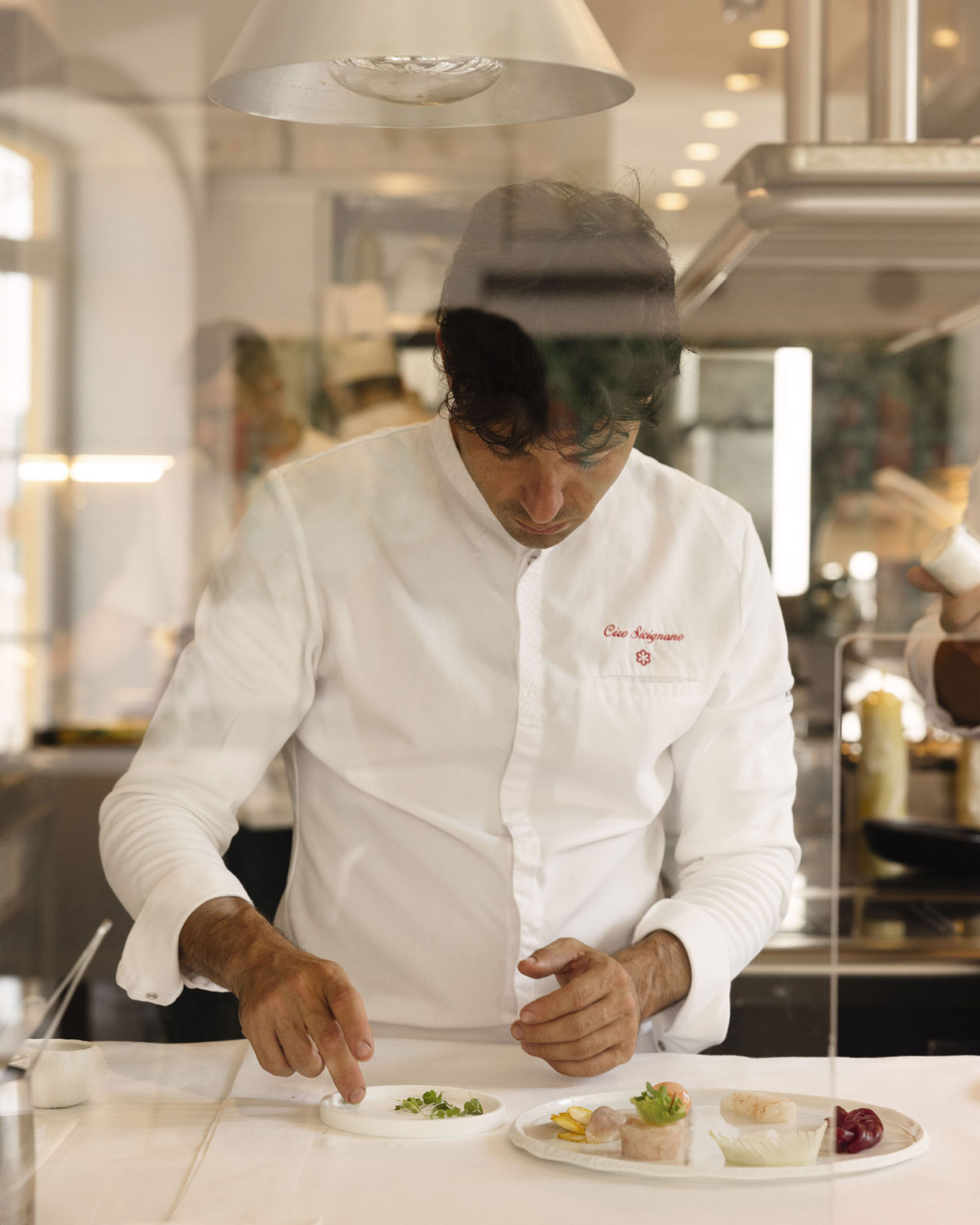 Scent of tradition,
modern taste.
The Lorelei Restaurant offers an à la carte menu, a 5-courses tasting menu and the special free hand 7-courses menu according to the Chef's daily inspiration. The rich wine list includes Italian and foreign labels, which our sommelier will combine to every dish. All menu items are subject to change according to seasonality and availability of the raw materials.
DOWNLOAD MENU